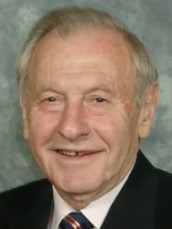 Mike Klein
1930 - 2020
It is with great sadness that we mourn the passing of our founder and friend.
He will be dearly missed.
---
COVID-19 UPDATE:
TO OUR VALUED CUSTOMERS,
During this uneasy time, we understand the difficulty of completing regular errands. The health, safety and well-being of our customers and their families is our top priority. All our locations are taking a series of precautionary steps to help keep you and our employees safe. These measures include regular sanitizing of shopping carts, door handles, pin-pads and other high-touch surfaces. To give everyone the space they need to practice social distancing, we are limiting the amount of shoppers in the store at all of our locations.
We are also dedicating our first open hour to seniors and people living with disabilities so they can shop when the store is less busy. We ask our customers respect this dedicated shopping period to help support our community.
As we navigate through these uncertain times, we will continue to look at additional steps we can take to make things safer and easier for our customers and employees.
---
HOME DELIVERY & CURBSIDE PICKUP
---
NOTE:

We have completed taking advanced Rosh Hashanah pickup and delivery orders from our holiday menu for Sunday, September 5 and Monday, September 6. Please visit your local Nortown store for a great selection of prepared foods.
To place an order for delivery or curbside pickup please download our order form and open it outside your browser. Once you've completed it, save it and email it to orders@nortownfoods.com.
Once your order is processed, we will call you to confirm the order and with an estimated completion date.
You can download our order form here
*PLEASE DO NOT EMAIL PICTURES OF THE COMPLETED FORM
APPROXIMATE ORDER WAIT TIMES
892 Eglinton Ave. W 1 - 2 Days
303 York Mills Rd 1 - 2 Days
Promenade Mall 1 - 2 Days
---
STORE HOURS
MONDAY - WEDNESDAY 8am - 7pm
THURSDAY - FRIDAY 8am - 7pm
SATURDAY CLOSED
SUNDAY 8am - 6pm
---
UPDATED RETURN POLICY
For the health and safety of our customers and staff we have temporarily updated our return policy, effective immediately. All purchases are final sale.
We will not be accepting any returns or exchanges. We apologize for the inconvenience and thank you for your understanding during this time.